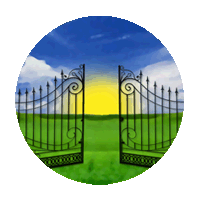 Articles & Newsletter from
Chew Valley Hypnotherapy &
Life Coaching
Assisting You to a Brighter Future
in and around Bristol, Bath and Somerset
Chew Valley Hypnotherapy stays abreast of research
I am constantly reviewing the latest research in fields relevant to my work. This means that you can be sure that your therapy will be appropriate and effective. Some of the articles to be published on this page will be current research which I think will be of interest to you.
Chew Valley Hypnotherapy shares knowledge
I believe that the more informed people are the better they can take control of their lives. To this end I am writing a series of articles which I am publishing in my newsletter. These are also available here, for you to read directly. Do keep checking this page as I will be adding new articles, on a range of issues, at regular intervals.
Chew Valley Hypnotherapy believes in choice and accessibility
All articles will be eventually be presented as web pages with an option to download them as .pdf files. I will also be recording my own articles so you can download them as MP3 files and listen to them.

(To download the PDFs to your computer Right Click (or CTRL-click on a Mac) on the link and choose "Save As...")

About hypnotherapy


Choosing a hypnotherapist (25kb PDF file)
Stress and anxiety


Reduce stress and become more productive, simply by following your body's natural rhythms (53kb PDF file)
Trauma


Is it possible to move beyond childhood trauma? (33kb PDF file)
Chew Valley Hypnotherapy posts out its own monthly newsletter
This is a great way to keep up to date with everything that is happening at Chew Valley Hypnotherapy. You will be the first to hear about new locations, new services and any special offers. Furthermore, each issue contains two full length articles about hypnotherapy and related topics. Archived issues
Issue 1 July 2010

Ring or e-mail now to discuss how I can help you personally.
Or book a half-price initial consultation.
Chew Valley Hypnotherapy
Assisting You to a Brighter Future