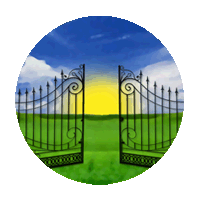 Writers Support with
Chew Valley Hypnotherapy &
Life Coaching
Assisting You to a Brighter Future
in and around Bristol, Bath and Somerset
Do you feel that you could write a wonderful book if only you had the time and focus?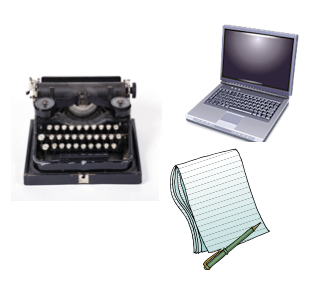 Many people believe they could write if only they could:
Get the right inspiration
Become properly motivated
Focus on the task
Manage time and relationships
Remove writers' block
Create believable plots, characters and settings
Learn skills and research information
Have confidence enough to cope, even with rejection
Develop endurance
If you are such a person I would love to work with you.
How can Hypnotherapy & Life Coaching help me to write?
Solution-focused hypnotherapy is all about goal achievement. It works with the life coaching techniques to help you to identify your goals and then head straight for them.
Each person is different, yet there are some common factors which influence the likelihood of your book being completed. As a writer myself I understand the obstacles you face.

You may lack inspiration, find it hard to concentrate, doubt your abilities, or lack commitment. Hypnotherapy is a powerful, effective, yet pleasant way to overcome these natural human obstacles to achieving your heart's desire.

This programme is not another package of advice on 'How to write a book'. I will not evaluate your writing, teach you writing skills or advise you on getting published. All of these things can be found from a wide range of sources, from books, to on-line or college based courses, through writing groups and workshops.

The Chew Valley Hypnotherapy & Life Coaching Writers' Support programme will offer you something different. It will help you to reach and maintain the correct state of mind to produce your book. You will move from the fantasy of writing to the real experience. I will support you all the way, from conception through birth to bringing your book to full maturity. This will include helping with inspiration, motivation, focus, perseverance and much more.

Additionally you will learn practical skills such as goal identification and time management, and focusing skills such as visualisation.

The Chew Valley Hypnotherapy & Life Coaching Writers' Support programme offers the following units on its Writers' Support programme, which can be tailored to suit your individual needs at the initial consultation.

Inspiration – finding powerful ideas
Motivation - turning these from dreams into intentions.
Focus – time management, people management, prioritising & dealing with procrastination,
Creativity – specific to the art form in question, but for fiction writers – creating and developing plausible yet exciting plots, developing characters and characterisation, visualising settings Education – developing learning skills, researching data
Confidence – making contacts, promoting self and book
Endurance - staying the course
How it works.
The programme is designed to run over a year with one session of 90 minutes each month. Each session costs £75.

We will meet for an initial consultation during which we will discuss your needs and difficulties, I will explain how the behaviour of the brain is causing your difficulties and how we can work with the brain to solve them. We will then work out a plan to address your individual needs.

After this, if you wish to continue, you sign a contract for six sessions, with the option to extend for an anticipated six further sessions if required, and we book in dates and times.

You will receive a free self hypnosis CD at the initial session and further CDs as the programme progresses.
Included in the package is email or telephone support between sessions.

Telephone delivery for those living further away or with busy schedules.
This programme is available by telephone. In order to participate in this way you will need to have Skype, PowerPoint and be willing to download a programme called Dropbox for instant delivery of PowerPoint presentations and MP3 files.
Isn't it about time you allowed your dream to become a reality? What's holding you back? Just pick up the phone or send an email.
Chew Valley Hypnotherapy & Life Coaching is based in Stanton Drew and is easily accessible from anywhere in the Chew Valley, Bristol or Bath, with safe off-road parking.
I also practice from The Daisy Healing Centre, Glastonbury
Fulcrum House, North Bristol
And The Practice Rooms, Bath
Ring or e-mail now to discuss how I can help you personally.
Chew Valley Hypnotherapy
Assisting You to a Brighter Future