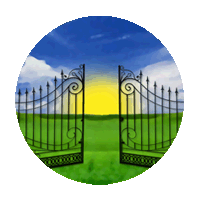 Clients of
Chew Valley Hypnotherapy &
Life Coaching
Assisting You to a Brighter Future
in and around Bristol, Bath and Somerset
Who uses Chew Valley Hypnotherapy?
Clients who use my services fall into two groups:
Clients wanting hypnotherapy
Clients wanting talks or workshops
Clients wanting hypnotherapy
My clients are people who want to change.

Are you one?

My clients arrive with obstacles or difficulties in their lives. Sometimes these problems have been with them a very long time and they may well have tried a variety of approaches to dispel or remove them without success.

As a result they may be frustrated, worried, angry or depressed, but they will have reached a point where they want to move beyond their restrictions and forward into a brighter future.

Together we work out a route and I support them as they begin their journey along their new pathway. I have a wide range of tools and techniques which I use and teach so that they are able to continue strengthening themselves, even after our sessions have finished.
Some statistics
| | |
| --- | --- |
| Why People Come to me | |
| Weight | 34% |
| Stop Smoking | 16% |
| Stress/Anxiety/Phobias/OCD | 16% |
| Confidence & Change | 14% |
| Specialist Areas (Bereavement/Driving anxieties/Infertility/Trauma) | 10.5% |
| Anger/Depression | 8% |
| Health | 1.5% |
| | |
| Gender | |
| Female | 88% |
| Male | 12% |
But what all my clients share is a longing to change and improve the quality of their lives. In most cases, I have been instrumental in helping them to fulfil those desires.
Talk and Workshop Clients
I have given talks to a wide range of organisations, which use public speakers as part of their programme. These have been on a variety of subjects including:
Beating stress
Enjoying change
Effective communication
How the mind works
Memory
Living to your full potential
Using a knowledge of personality to enhance work relationships.
The Wizard of Oz as a role model
Businesses use my skills to educate their workforces on such subjects as managing stress, or workplace interpersonal skills.
I have also helped to facilitate change in workshops tailored to individual organisations.
Some subjects for workshops include:
Exploring change
Stress management
How to increase productivity
Learning to be creative
Would you like to know more about talks and workshops? Then follow this link.
Chew Valley Hypnotherapy
Assisting You to a Brighter Future