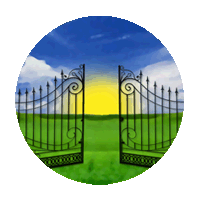 Judith Goldsmith at
Chew Valley Hypnotherapy &
Life Coaching
Assisting You to a Brighter Future
in and around Bristol, Bath and Somerset
Who am I?
I am a fully qualified hypnotherapist and psychotherapist, having trained at the Clifton Practice in Bristol, which is the leading hypnotherapy centre in the South West. The qualifications that I earned there are externally accredited awards recognised by all the leading hypnotherapy bodies, including the NCH (National Council of Hypnotherapy) the chief regulatory body for the profession.
Prior to this I completed many seminars and workshops in brief therapy with the European Therapies Studies Institute (ETSI). I have additional qualifications in EFT (Emotional Freedom Technique) and have completed specialist training in Cascading Change Therapy and Weight Management. I trained as a bereavement councillor with CRUSE and am experienced in telephone counselling of people who are feeling suicidal. I have experience with adults who have learning difficulties and with various physical and sensory disabilities.
My background is in teaching, including specialising in work with children and young people who have disabilities, and/or emotional-behavioural difficulties. Before becoming a teacher I had a variety of jobs from launderette attendant, through wine warehouse worker to book keeper and secretary.
It is obviously not possible to list all of my experience here, so please don't hesitate to get in touch if you would like to know whether I have knowledge of a specific area.
As well as working in the Chew Valley, I live here with my civil partner, two dogs and many cats. I am a parent and grandparent.
What do I enjoy most about my work?
I really enjoy using a dynamic forward-looking approach to help you discover the doorways to your future in unexpected places.

I love helping you to find your sense of direction, regain control and turn your life around, because when you are functioning at your highest level anything becomes possible.

I love enabling you to see that your life can be just the way you want it - interesting, challenging and relaxed. I want you to understand that you can choose where to go and who to be.

My goal is to help you get back control and unblock your life; restoring your energy levels, your optimism and your creativity.
What qualifications do I have?
Dip. Hypnotherapy & Psychotherapy - Clifton Practice
Clinical Hypnotherapy (HPD) - Clifton Practice
Solution Focused Brief Therapy for Hypnotherapists (SFBTH) - Clifton Practice
Cascading Change Therapy - Art Of Optimism
Dealing with Anger - Mindfields
Brief Therapy Strategies - Mindfields
Fast Phobia and Trauma (PTSD) Cure - Mindfields
Emotional Freedom Technique (AAMET) - Phoenix EFT.
Understanding & Stopping Addictive Behaviour - Mindfields
Weight Management Programme - Clem Turner Hypnotherapy
How to Lift Depression - ETSI
Dreaming, Metaphor and Emotional Disturbance - ETSI
Using Stories for Healing - Mindfields
CRUSE bereavement Counselling - CRUSE
Recognising Autism - Slough Education
Advanced Diploma in Psychology & Special Needs - Language Institute of Education, B.Ed Hons - South Bank University
Ring or e-mail now to discuss how I can help you personally.
Or book a half-price initial consultation.
Chew Valley Hypnotherapy
Assisting You to a Brighter Future